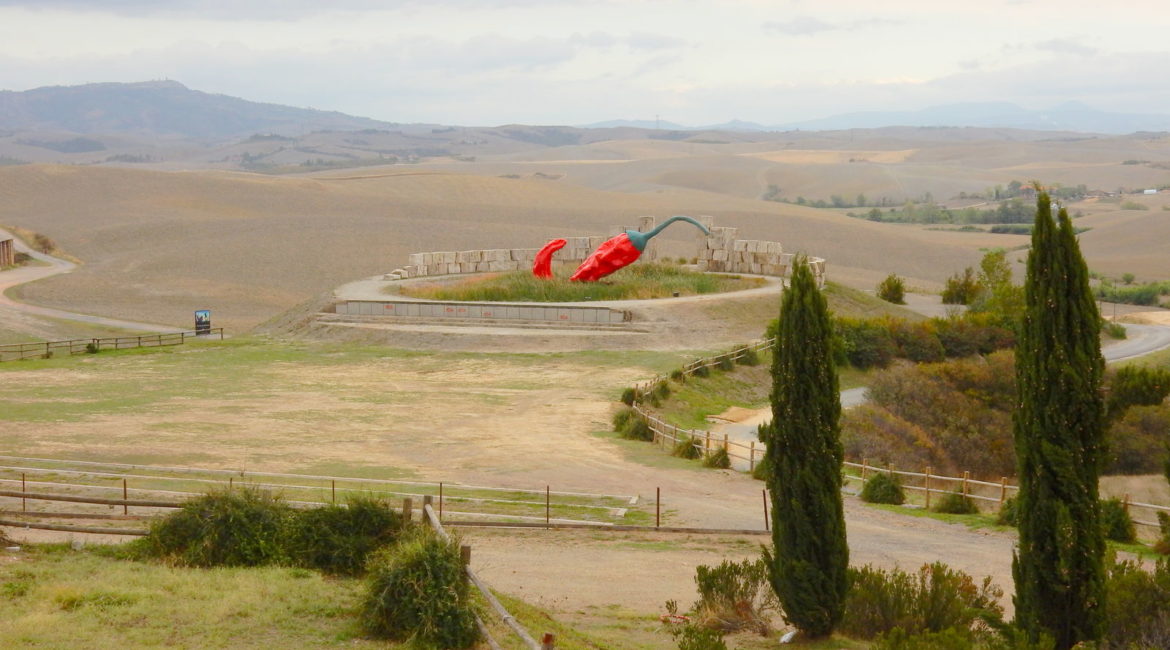 Lajatico
Lajatico is a comune (municipality) in the Province of Pisa in the Italian region Tuscany, located about 50 kilometres (31 mi) southwest of Florence and about 40 kilometres (25 mi) southeast of Pisa. Lajatico sits in mainly hilly terrain at variable elevations from 100 to 650 metres (330 to 2,130 ft) above sea level) and dominates the end of the Valdera valley and the opening of the valley known as Val di Cecina.
La Sterza, one of its hamlets (frazioni), is the natural door between these two geographical areas. The Sterza, Era, and the Ragone rivers form natural borders, placing Lajatico in a very central position to reach Tuscan cities and seaside resorts.[4] Lajatico is, however, best known as the home town of tenor Andrea Bocelli. His annual concerts at the Teatro del Silenzio are attended by people from all around the world, every year.
Lajatico has the following hamlets (frazioni) associated with it: Orciatico, an ancient small medieval village; San Giovanni di Val d'Era; and La Sterza. Another small locality is Spedaletto, a stomping ground of Lorenzo de' Medici.[4] Lajatico borders the following municipalities: Chianni, Montecatini Val di Cecina, Peccioli, Riparbella, Terricciola, Volterra.