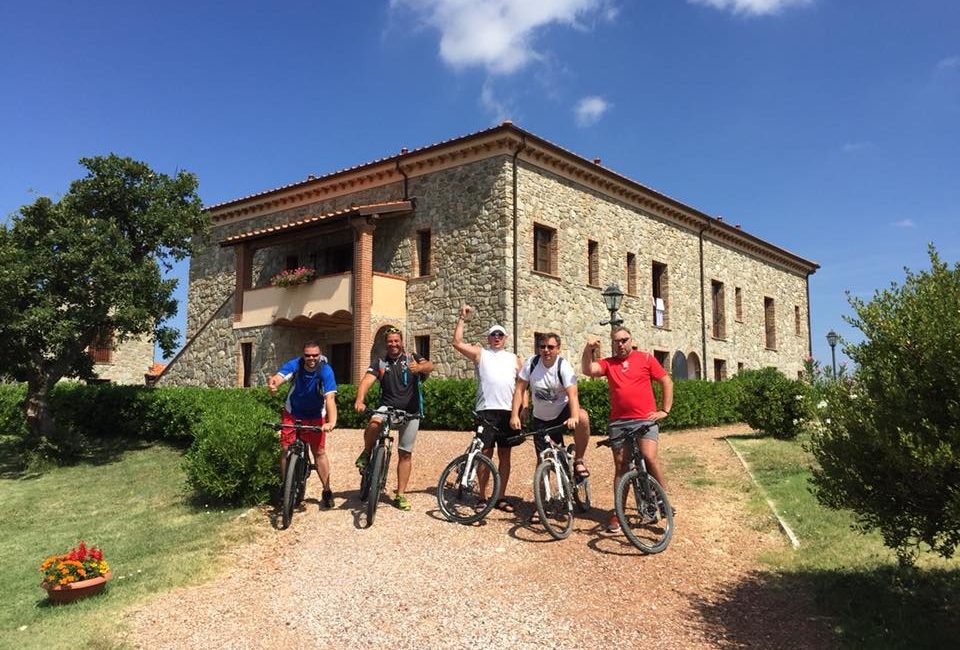 Bicycle tours with our E-Bikes
Considering the variety and beauty of the landscapes, the fascinating medieval villages, the cities of art and the great gastronomic tradition, it is not surprising that Tuscany is one of the regions most appreciated by cyclists from all over the world.
Il Poggio della Pieve It rises on the slopes of Pian del Pruno, La Macchia as it is called by the locals. Green tongue from Casciana Terme to Castellina Marittima. On Pian del Pruno there are a multitude of mountain forest roads that are used for mountain maintenance. Also mushroom area.
It is possible to pedal almost everywhere in safety thanks to a dense network of small secondary roads of absolute charm and interest but, also considering the hilly nature and the almost total absence of the plains, it is not the ideal territory for cycling with small children.
The territory surrounding the Poggio alla Pieve allows for a variety of natural paths both on land and on the road.
We will accompany you and choose the difficulty level together.
We have our E-Bikes in place.